Awarded every two years since 2011, Club Efficience's Scholarship Program has already secured an academic future for over 100 recipients.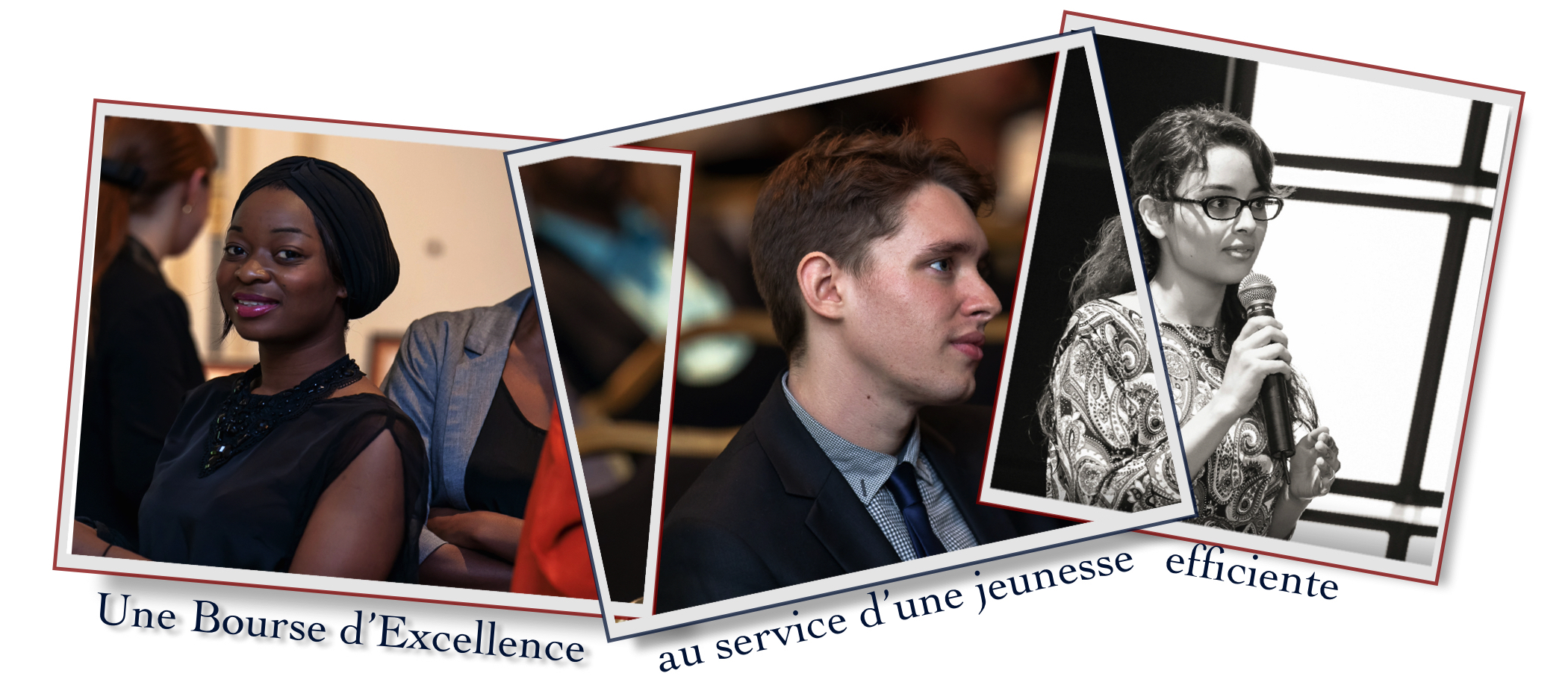 ADITIONAL INFORMATION
Our scholarship program leverages 5 financial resources:
Annually allocated Club Efficience funds
Proceeds from the fundraising Gala focused exclusively on scholarships
Proceeds from Gotha Noir sales
Donations from enterprises and public or private contributors
Grants from French and European institutions
PARTNERS INSTITUTIONS
Scholarship recipient selection begins with a pre-screening by institutions that have entered into an agreement with Club Efficience. They create a profile of qualified, deserving students which is then sent over to Club Efficience.
Partner Institutions are:
● l'ESSEC
● Foundation of l'Ecole Centrale of Paris
● l'Ecole Polytechnique
● Student Associations of Science Po Paris, Science O, and ASPA
CRITERIA FOR SELECTION
There are two principal criteria:
Merit of the students: Exam scores and attendance records from grade 10 onwards.
Household income
Arnaud NGADJA
Science Po / Sorbonne

Aurélien LEVY
Ecole d'Ingénieur

Hynda ZOUKAGHE
Essec Business School

Follow the financial activity,
Sign-up at the newsletter